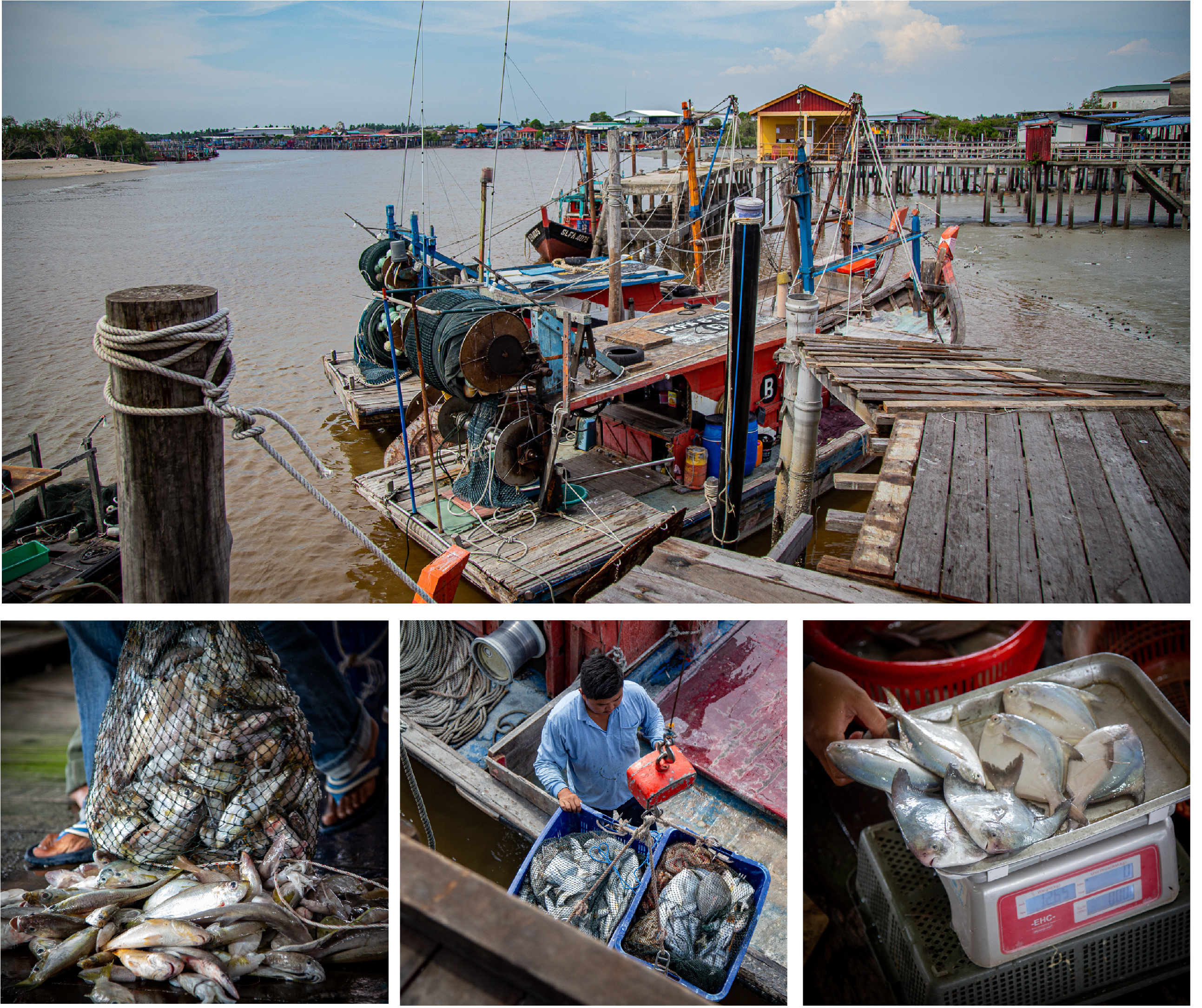 YS SEAFOOD来自瓜雪丹绒加弄 (Tanjong Karang) 一座小渔村峇眼巴西 (Bagan Pasir)。我们特别为重视生活品质的您,带来线上买海产宅配到府服务。
海产品供应
YS SEAFOOD鲜货丰富,因为我们的渔获不只源自自家渔船,同时也向当地渔船收购渔产。
真空包装锁鲜味
这里的海鲜鱼产出自本地常年出海捕鱼的老渔夫之手,肩负着让孩子们快乐尝鲜鱼的使命感,他们载着满满鱼获上岸,交由岸上等候的同伴们细心把海产处理干净及切片,然后真空包装锁住鲜味,把最新鲜的海产配送给线上下单的客人!
100% 零防腐剂
除了专业化处理和包装海产,YS SEAFOOD也提供客制化包装便利服务,供售方便耐久的冷冻海产,而且所有海产绝无添加防腐剂。
宅配至西马各地
最重要的是,除了住在雪隆一带的城中人,我们也宅配到南部的森美兰、马六甲、柔佛及彭亨、霹雳、槟城、吉打,将优质鲜货送到追求极致美味的饕客手中!
从今以后,您下单,我送货,您赶上网购YS SEAFOOD的脚步了吗?
YS SEAFOOD总经理 Dih Tee:
YS SEAFOOD海产品供应源源不绝,鲜鱼处理方式干净卫生,真空包装100%零防腐剂,只为确保下锅的海鲜食材鲜甜可口,这不只是我们长期用心经营的理念,更是我们对您的承诺!
About Us
YS SEAFOOD is based in Bagan Pasir, a small fishing village in Tanjung Karang, Kuala Selangor. We know that quality of life is very important to our customers, so we have specially come up with a home delivery service, where customers can purchase our seafood online and have their orders delivered to their doorsteps.
Supply of Seafood
YS SEAFOOD has an ample supply of fresh seafood. Aside from the catch procured by our own fishing boats, we also purchase seafood from other local fishermen. 
Vacuum-Packed for Maximum Freshness
All our seafood is procured by seasoned fishermen with years of experience, who are motivated by the desire to bring happiness and fresh seafood to the younger generation. They would return to the shore with boats full of fishes at the end of a long day. Our dedicated staff members would then carefully clean and slice up the seafood before vacuum packing them to preserve freshness so that our customers get to enjoy the best and freshest seafood! 
100% Preservative-Free
All our seafood is professionally processed and packaged. To make things easier for our customers, we also provide customized packaging according to the individual customers' requests. Our seafood can be kept conveniently and lasts for a long time in the refrigerator. Moreover, all our products are preservative-free.
Home Deliver Service Covering Many Areas in Peninsular Malaysia
Most importantly, aside from Kuala Lumpur and cities in Selangor, our home delivery service also covers Negeri Sembilan, Malacca, Johor, Pahang, Perak, Penang and Kedah. It is our aim to deliver fresh seafood of the highest quality to all the food enthusiasts out there!
From now onwards, all you need to do is make an order online to have fresh seafood delivered to your doorstep! Are you ready to visit YSSeafood.my and purchase our delectable seafood?
Dih Tee, the G.M. of YS SEAFOOD:
YS SEAFOOD has a boundless supply of seafood, and we practice utmost hygiene when processing our seafood. Moreover, all our products are vacuum-packed with no preservatives so our customers can enjoy fresh and delectable seafood dishes. Not only is this a business philosophy that we earnestly adhere to, but it is also our promise to you!